Celebrate the Final Outdoor Events of the Summer with Seasonal Banners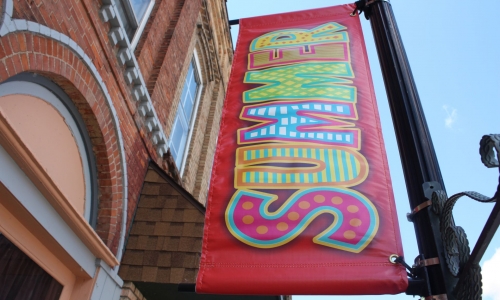 As summer starts to wind down for the year, you can advertise the last events of the season with quality seasonal banners from Kalamazoo Banner Works. When you work with KBW, you know that you can always get the best banners for whatever you need. Bright, shining banners that are built to last are what you can always expect when you order for any of your events. By securing them with the right equipment, banners from KBW can be the perfect addition to help get the word out about your event through their ability to stand up in even some of the roughest weather conditions.
Premade designs or not
Whether you need a brand new, unique design that you have created applied to a banner or you need a premade design from our skilled team of artists, Kalamazoo Banner Works always provides you with a quality banner that is sure to catch the eye of passersby. If you are more interested in creating your own text or graphic for the banner, our team also can receive questions from you to help answer any problems you have for the design, from submission of the design to how it should be laid out for the maximum benefit. Our team helps you every step of the way to ensure that your design is exactly what you are looking for with your seasonal banners.
Personal or corporate seasonal banners
Whether the event that you are getting seasonal banners for is a smaller, personal event or you are interested in corporate seasonal banners for a large-scale get together, you can get both with Kalamazoo Banner Works! We have worked with a variety of customers to help them realize their banner needs in time for events, and, with enough preparation time, can do the same for yours. Whenever you know that you have an event coming up in the future, you can count on us, so make sure to get orders in soon before fall is here.
Through quality seasonal banners to suit your needs and unbeatable customer service, Kalamazoo Banner Works is your best resource for outdoor event banners for the end of this summer and into the future. With a large variety of banner graphic options available, you know that you can always find what you are looking for with us. Get the word out about your event the right way by starting an order online for seasonal banners today!