Bike Competition Banners Keep Excitement High this Summer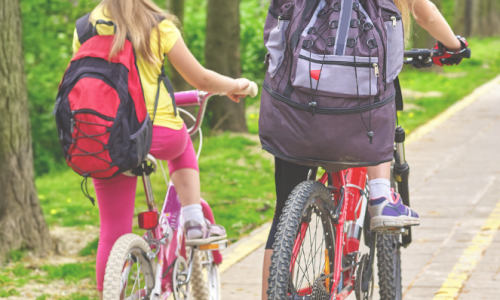 As days continue to get warmer, bike competition banners can be a great purchase to consider so that you have all the materials you need to advertise any biking event. There are plenty of opportunities to organize a competition for charity, competition, and more, and quality bike banners from Kalamazoo Banner Works will make sure that the event gets the attention and advertisement material that it needs to have people attend.
The eye-catching banners from Kalamazoo Banner Works provide a way for any event to get the word out about its details. With fun designs and information about the event, you are sure to bring in more people by simply hanging banners.
Match the mood of the event
Depending on what type of bike competition it is, your outdoor banners can match the mood of it. Kalamazoo Banner Works has designed more whimsical banners for events that are not as serious or professional-looking banners that could be used for competitions. All of these designs come in our array of options that each banner we produce has available and will serve your advertising needs.
Many of these options also have an imprint area that allows you to add custom text to the banner, so the date, time, location, and more for the event can be shared.
Place bike competition banners anywhere
With banner stands, light pole banner attachments, and more, Kalamazoo Banner Works' bike competition banners can be placed almost anywhere to advertise the event. This means you can place them where the competition is taking place, throughout the town or city where the event is being held, and more. The versatility of KBW banners is what makes them such a popular option and is sure to help you get the word out about your event.
If you would rather design your own banner to hang up where you can effectively advertise for the competition, we also accept designs that can be uploaded here. Simply follow the instructions for the type of file that we need, and our team will help you get your design out and in the world on a quality banner.
Through our decades of experience and excellent printing methods, Kalamazoo Banner Works will give you the best bike competition banner ahead of an event for advertising. If you are running a bike competition and want another great way to inform locals about it, consider KBW!