Bring Attention to Your Venue With Colorful Street Banners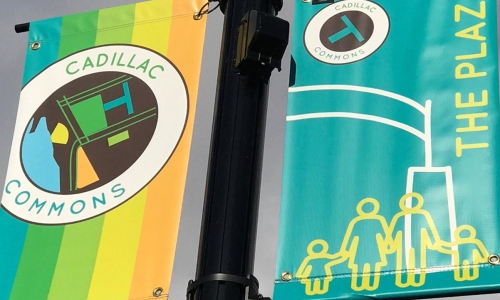 With summer bringing warmer weather, more people are taking part in outdoor gatherings and events. If you are looking to bring more traffic to events at your outdoor venue, there is no better way to stand out than with a colorful banner from Kalamazoo Banner Works. Whether you are advertising a citywide event, or one that is held only at your venue, the quality banners that KBW offers can provide your venue with a colorful outdoor decoration that can help get the attention of those passing by.
Find the Perfect Banner for Any Event
Finding the perfect banner for your venue is easy. With the vast selection of ready to print designs available from Kalamazoo Banner Works, you will be able to find a banner that perfectly matches events throughout the year. With custom messaging options on all the ready to print banners, any design can be made to display any message relevant to your venue. With banners for different seasons, holidays, and more, our RTP street banners offer a convenient way to find the perfect outdoor decoration to promote your venue. Even capable of printing custom designs for your street banners, Kalamazoo Banner Works can provide you with a banner that has your own design, ensuring that your banner is perfect for advertising your event.
Banners Made With Strong Materials
Made with either 22 oz. reinforced vinyl, or marine grade acrylic, our banners can provide your venue with an outdoor decoration that holds up in wind, rain, and snow, while also preserving its image. If you are looking for a banner that is face and weather resistant for long term displays, having your design printed on marine acrylic will provide your design with a durable banner that will hold up in wind, rain, and even snow, while preserving your image. For more a more picture perfect, photographic design, having a banner made from reinforced white vinyl can allow your designs to have a high-quality display for photos, logos, and illustrations.
With a variety of banner designs ready to print, custom design capabilities, and materials that can perfectly display or preserve your image, if you are looking for way to promote your venue during any event, the banners from Kalamazoo Banner Works can help you draw attention to your venue. Browse our ready to print banners, or contact us today to submit your custom event banner design.