Fast Turnaround with Ready-to-Print Digital Banners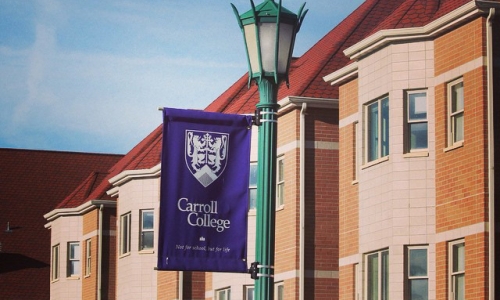 When you need digital banners and you need them fast, Kalamazoo Banner Works can rapidly have them ready to go thanks to our Ready-To-Print Street Banner Program. Bringing you the trusted capabilities of KBW with premade designs for quick banner needs, our Ready-To-Print program will get you the banners you might need year-round when you need them. Whether seasonal spirit banners or ones for special events, you can get the design your situation requires.
Modern printing
Through extensive research done by our business in cooperation with Glen Raven Mills, the manufacturer of Sunbrella brand fabrics, Kalamazoo Banner Works has developed a fast method of digitally printing on either marine acrylic fabric or white vinyl digital media. This process is a newer process developed to help us ensure that your turnaround time on banners you order is as short as possible.
Done designs
To help you get any banners you may need in a short time span, Kalamazoo Banner Works provides premade designs for our digital banners. Offering designs with holiday, seasonal, patriotic, and other themes, you can find the perfect banner for your upcoming seasons and events. And, most of our designs have an area for custom text as well, so you can display important dates, titles of events, and more!
The right size
Not only does Kalamazoo Banner Works allow you to get a pattern and material of your choosing for quick digital banner printing, but each banner also has a choice of size to ensure you can get the size you need for light poles, wall mounts, and more. We do what we can to give our customers the options needed to fit their situation, so you're sure to find what you need.
The first major street banner provider since the 80's, Kalamazoo Banner Works has the experience and researched products to give you the best value with digital banners. If you need quick banner printing done and done well, contact Kalamazoo Banner Works today!