Find a Better Way to Message in the New Year with Outdoor Banners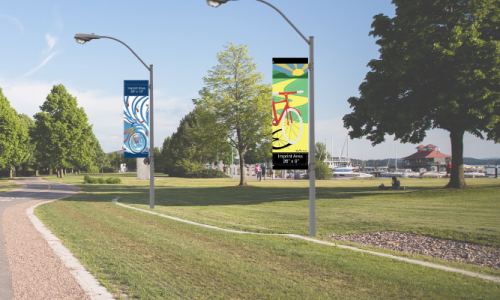 When you want a great way to relay messages in the New Year, you can do so with outdoor banners from Kalamazoo Banner Works. The premier provider of digitally printed banners, Kalamazoo Banner Works can provide vibrant, eye-catching images and text through banners to for any purpose. Guaranteed to help you get messaging noticed in a more effective way, our banners are your best choice of advertising product for a new year of messages.
Professional help for professional banners
When you want to advertise a message, but are not quite sure how to go about choosing what type of banner you would like, what size, or what type of materials, the team at Kalamazoo Banner Works is ready to help! We have years of experience working with banners and can assist you in finding the best one to suit your needs. Whether you require a custom-made design printed on a banner for your advertising purposes or would instead like one of our premade banner designs to be on yours, we can get it done. Depending on a variety of factors, we may recommend one banner base material over another, making sure that your banner is made entirely to suit the needs that your intend to use it for.
Outdoor banners advertise best
When looking for a method of advertising in the New Year, you can count on the effectiveness of outdoor banners from Kalamazoo Banner Works to do the job. With photo-realistic image capable of being printed on our banners, you can get the sharp, vibrant, and attention-grabbing messaging on banners that you need for events, important dates, locations, and more. Whatever your outdoor banner needs, our capabilities are sure to put out something that you will be satisfied with.
Wit a long history of satisfied customers and successful banners, there is no better choice of banner provider than Kalamazoo Banner Works. If you have banners you need made in the New Year, contact us straight away for the best banner services available!