Get Street Banners to Promote Upcoming Events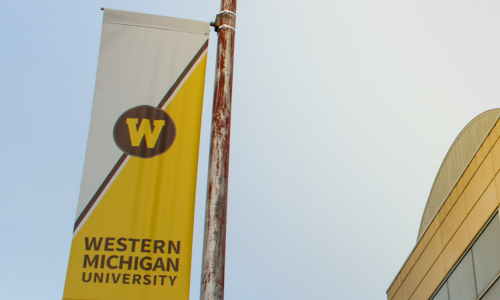 Street banners are a great way for businesses, schools, or municipalities to announce and promote upcoming activities or events. Kalamazoo Banner Works can create vibrant, colorful banners that will catch the eyes of pedestrians and motorists who travel past your location. Perfect for promoting everything from music performances and school graduations to holiday festivals, special events, and more, our banners can convey the information you want your audience to see, and we can even provide you with durable mounting through our sister company, BannerFlex. Read further for more information about how Kalamazoo Banner Works can take care of all your banner needs.
Promotion for Holiday Festivals, Special Events, Sales, and More
Street banners can be created and used for a wide variety of reasons to help promote your business or organization. No matter what sort of event or function you are promoting, the team at Kalamazoo Banner Works has a wide selection of ready-to-print banner styles, all of which can have custom text added for a small fee. We have options that are specific to seasons, holidays, activities, and more, so you should be able to find the right them that is appropriate to the event you are promoting. If you happen to need a custom design, our team can help you create exactly what you are looking for, right down to the imagery, text, and color scheme. You can take a look at the selection of ready-to-print banners we have available by clicking this link.
Colorful Banners That Last
With the ability to select the size, style, and design of your banner, you have nearly unlimited freedom in choosing the appearance of your banner. On top of that, these banners are made from materials that have the durability you need to stand up to even the harshest elements. Not only are they backed up by terrific warranties – 1 year for 22 ounce reinforced vinyl and 2 years for our marine grade acrylic – but you can also get proper mounting hardware from our sister company, BannerFlex, ensuring that they are completely secure and won't fly away in the wind. Even during the worst winter storms, you can rest assured that your banners will be safe and secure and on display when the weather finally calms down.
Through the use of cutting edge technology, Kalamazoo Banner Works can create effective, durable banners to help promote events during any time of year. Once you work with Kalamazoo Banner Works for promoting one event, we know you will come to us for all your future banner needs. Contact us today for more information.