Guide Contestants and Spectators with Outdoor Bike Banners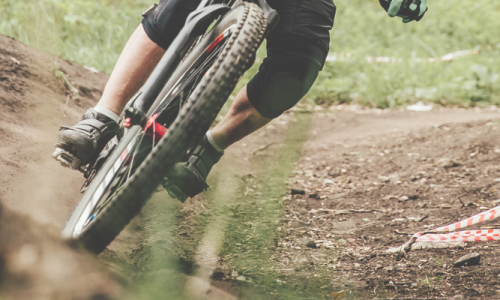 As we continue full swing through the summer, there are plenty of opportunities to utilize outdoor bike banners from Kalamazoo Banner Works. Whether for charity or competition, bike competitions are a popular summer activity, and organizers of competitions can find a great resource for their decorations with bike banners from KBW. Kalamazoo Banner Works has spent decades developing great designs, providing quality printing, and shipping of banners that individuals, organizations, and more can count on. So, if you have a bike event this summer or planned for years into the future, KBW can give you the best banners to both guide contestants and show spectators where to go to watch their racer.
Mark the path beforehand
Because the banners from Kalamazoo Banner Works are so easy to hang with the right equipment, you can preemptively hang outdoor bike banners for your competition with ease. This can help any passerby's see that the event is happening that area to either warn them of traffic delays they may experience or to let them know that a specific road is where they can come and watch those competing. By including bright colors and fun designs, you can get people excited to either participate or watch the event, making the anticipation for your event grow its numbers in an effective way.
Outdoor bike banners start to finish
When you work with KBW, you get two benefits with your outdoor bike banners "from start to finish." The first is a quick and easy ordering process through Kalamazoo Banner Works that will help you get the specific banners you need in a timely manner. The other comes in the form of a race marker. Not only do banners build up the anticipation for your event, but they can also serve as a great guide for racers from start to finish. Although you may have other race markers as well to really ensure that each contestant knows where they are going, KBW can be just one more marker for them to count on to stay on course and get from start to finish.
When you need outdoor bike banners in the near future or for years ahead, Kalamazoo Banner Works provides the best in the business. To get started on your order, simply order online or reach out to us, and we will get started on crafting you the perfect banner to make your organized bike race the best it can be.