Make Summer Events Stand Out with Digital Banners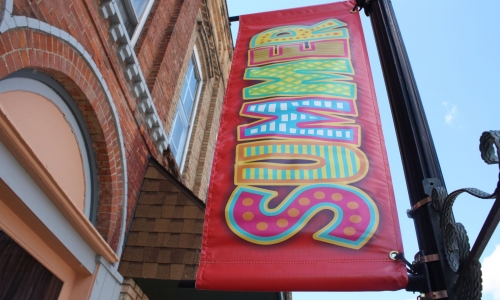 Almost every village, town, or city has some kind of event they put on during summer, and you can make locals, as well as those passing through, aware that they are up and coming with quality digital banners. Kalamazoo Banner Works has provided banners for a variety of events, and we guarantee that we can come up with the perfect one for yours.
Seasonal simplicity
Kalamazoo Banner Works has a wide variety of pre-made digital banner designs that you can select from to use for your community events. Many include an imprint area where you can put whatever text you need to for your event, paired with a fun graphic fitting for the summer season. From designs for fun in the sun to late night fireworks displays, we have graphics for almost any occasion. With different sizes available, you can make your display a simple statement or a big announcement.
Your own touch
Do you have a design already created that you would rather display? We can make it! Printed on both sides of a digital banner, we can create your design on a digital banner to make the eye-catching solution you're looking for. Digital banners work for more versatile and complex designs with more colors or photographic-type images, so you can get a great, clear image of whatever it is you want to display!
Reliable banners
Crafted on 18 oz. reinforced vinyl, digital banners can stand up to the elements. This material is the strongest digital, vertical pole banner design on the market today, so you can hang your digital banners without worry. Weather resistant and a 1-year warranty provided with each, your banner, with proper maintenance, can last you for years to come whenever your annual event comes around.
With over 30 years of experience, Kalamazoo Banner Works can provide the best digital banners for all your community summer events. To order yours or learn more about them, contact us today!