Trend: Bank ATM Drive Thru Signage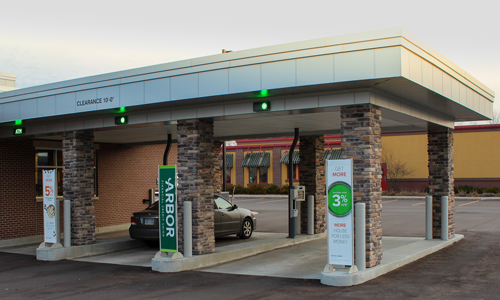 Don't Miss the Opportunity to Market to these Customers with Drive Thru Signage
Does your bank or credit union keep track of how many cars use your ATM and drive through lanes? If not, maybe they should.  According to a 2013 American Banker article Why Banks Are Rethinking the Drive-Through,  Synergistics Research Corporation conducted a study in 2013 and found that 54% of consumers say they regularly use ATMs drive-up lanes.  So, if 54% of consumers are driving through your lanes, the question is…are you marketing to them using drive thru signage?
Synergistics is not the only company indicating there is solid traffic through bank and credit union drive up lanes. The article also pointed out that Huntington Bancshares Inc. has found that some customers prefer to stay in their car, even if they have to wait in line. They find it easier and allows them to multi-task while they wait.
With all this activity in bank and credit union drive thru lanes, it only makes sense to market to them consistently. One of the easiest and most cost effective ways to reach your target audience is through drive thru lane signage. These permanently mounted sign stands allow banks and credit unions to market to their customers who are waiting for the drive thru teller or ATM. Best of all; the signs reach customers 24 hours a day.
Mounted to your lane islands, stands are made of durable aluminum and built to withstand the harshest winter weather. The signs themselves are made of cost effective, weather resistant vinyl and are digitally printed.  Typically these vinyl signs can be replaced for $30 to $52 each, depending on the size of the sign. This makes it very cost effective to change out drive thru signs every four to six weeks, or at the very least, once a quarter.
For more information about our drive thru signage, email us at sales@consort.com or give us a call at 800-525-6424.