New Businesses Get the Word Out with Digitally-Printed Banners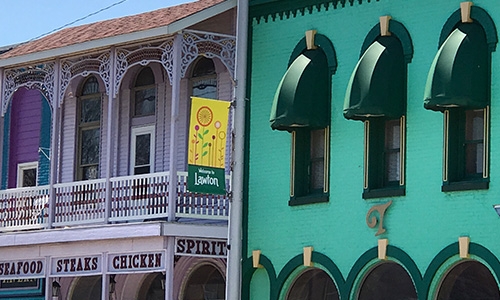 As we move into the New Year, there is a great opportunity for new businesses to advertise themselves through the use of effective, digitally-printed banners. Kalamazoo Banner Works is the premier provider of digital banners that show bright, eye-catching images that are sure to help bring in business when you need it. With designs for every season and custom design options available, every new business can find the banners that will help them best bring in business.
Find your favorite banner
We at Kalamazoo Banner Works recognize that new businesses need to budget effectively, so we recommend you take advantage of our digitally-printed banner material samples to get a good idea of the banner that you will receive from us. This can help you narrow down which material will work best for your business, and also get a good idea of what your banner will be like. By consulting with us, we will help you every step of the way to finding your favorite banner material and design and help you move toward making it a reality.
Dependable digitally-printed banners
The banners made by Kalamazoo Banner Works are high-quality and crafted from a company with decades of experience in the business. We have worked with banners long enough to know exactly what they need to best benefit businesses with their visuals. When you talk with our team, we guarantee that you are getting the best banner services in the industry. Simply send us an inquiry about our outdoor banners, and we will work with you every step of the way.
If you are a small business owner that is looking for a way to advertise your new business in an effective way, count on Kalamazoo Banner Works to have great options available to you. Contact us today to learn about all the options available to you for your future advertising efforts!