Order Summer Holiday Banners for Upcoming Events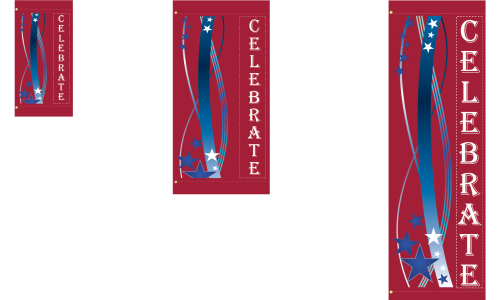 We are about a month away from the first day of summer, so it is a great time to put in orders for summer holiday banners that you might need. Summer events are always made better by decorations that are relevant to the event, especially when they can advertise the event before it happens. The banners that Kalamazoo Banner Works has to offer can help anyone looking for a great way to catch the eye of individuals before or during an event find exactly what they need.
Our team has provided great summer banners for holiday celebrations being held in a variety of settings, so we are sure that any groups, municipalities, and more can find the banners they are looking for with us this summer.
Always offering new designs
Kalamazoo Banner Works has an impressive array of digital banner designs that any of our customers can select as the option for their summer holiday banners. From bright and colorful designs to more subtle and refined options, there are an almost endless supply of options for your summer holiday banners. If you do not see an option that you particularly like from this year's releases, you can always look back through our extensive catalogue to see options from year's past.
We are always offering new designs for our customers to choose from, so there are a variety of options to perfectly match the event that you are planning.
Customize summer holiday banners
When you choose Kalamazoo Banner Works for your summer holiday banners, you not only get a digital banner with a great initial design, but you have options with them as well. Each can be provided in a variety of sizes to match where you are hanging them. They can also be changed through the addition of custom text, allowing you to advertise the day or time of the event, give a cheerful message to holiday event visitors, and more.
Kalamazoo Banner Works always provides the best banner solutions, no matter what kind of summer event you have coming up.
KBW has been depended on for decades to provide the best outdoor banners available, and our team has worked with customers to ensure they get them year after year. If you have an upcoming summer event for a holiday that would benefit from summer holiday banners, allow KBW to help you out. Contact our team and get started on an order for your holiday event today!