Outdoor Banners in Kalamazoo Help Fans Show Spirit Once Again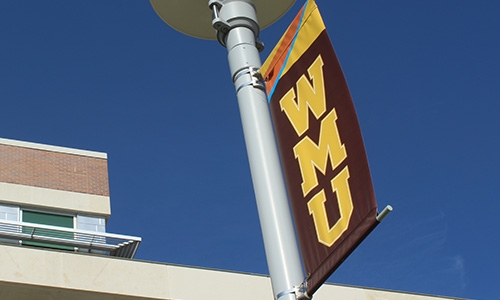 If you are a fan of one of the many sports teams that we have in the greater Kalamazoo area, then you can show your spirit by hanging an eye-catching outdoor banner in Kalamazoo. Kalamazoo Banner Works is the premier provider of digital banners that can display messages, symbols, and more to get messages out effectively, and that includes team spirit! Whether you are a fan of our college teams or your local high school, KBW can help you design and print the perfect banner to show off how much of a supporter you are.
Colors and designs how you need
Depending on who you support, you want to make sure that your banner reflects your school spirit as best as possible. With outdoor banners through Kalamazoo Banner Works, you can get the exact color and printing that you need to create the perfect banner. Our skilled team can either take a pre-made design that you have created and turn it into a wonderful outdoor banner, or you can request for us to help you with a design to craft something that you are sure to love. We relish each opportunity to work with our customers to help them create unique and effective banners for their displaying needs, so don't hesitate to contact our team if you have a great idea in the works!
Outdoor banners in Kalamazoo year-round
If you are enough of a fan of the institution you are supporting, you can count on the outdoor banners in Kalamazoo from KBW to provide you with an excellent source of messaging year-round. Sturdy enough to stand up to rough winds, winter weather, and more, the outdoor banners that we provide can help you show off your support whenever you need. Built strong, your banner can last you through the football season in fall to the baseball seasons in spring and beyond. Once your banner is made, it is good to go year after year, bringing vibrant color and effective messaging where you need it, when you need it.
With decades of experience under our belt, Kalamazoo Banner Works has the resources and capabilities to provide anyone with the quality outdoor banners in Kalamazoo that they need. With many fall sports kicking off the start of their season recently and winter ones shortly to follow, you can get a dependable digital banner with us to help you support your team.