Plan Future Events with Light Pole Banners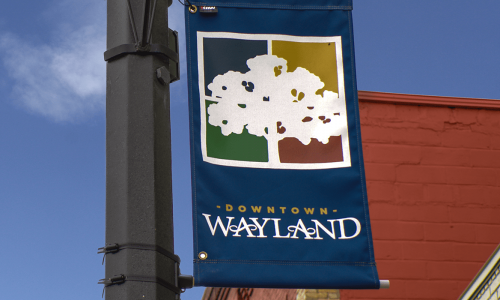 With the state of everything being up in the air due to virus concerns, it may be hard to know exactly when events in the near future may happen, so Kalamazoo Banner Works is here to provide customers with a way to plan for future events with colorful and eye-catching light pole banners. The perfect way to help get your message out to the public, a light pole banner from KBW is a great advertising solution available to you.
Still taking orders
Despite the stay at home order issued by Michigan's governor, Kalamazoo Banner Works is still working hard to make sure you get the banners you need. We at KBW, like many other businesses right now, may have our production abilities delayed for at least another week, however, we are still able to accept online orders, and can address them for procession, production, and shipping with the current government mandated date of April 13th. We are doing everything we can to help during this time, so you can be sure to get the same quality customer service you deserve.
Looking ahead
Because so many current events have been delayed or cancelled, you can make orders now for future events that you can look forward to having during the summer! KBW offers a wide variety of ready-to-print banner designs that reflect the spirit of summer or have a print that would work perfectly for specific events. With any of these or your own design that you come up with and send to us, you can be sure to get the perfect light pole banner this summer to bring in guests and try to make up for this down time we are all currently going through.
A recognized brand that provides you with some of the best light pole banners in the business, Kalamazoo Banner Works is here to help with your future events when virus concerns have passed. Order online today to get an early start!