Prepare for Back-to-Back Months of Celebrations with Holiday Banners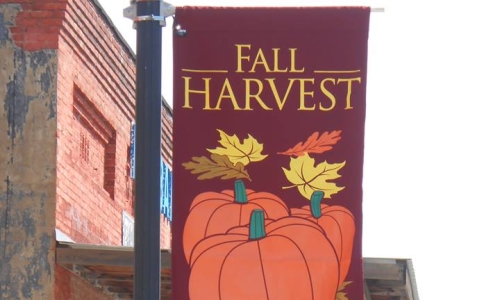 Once we get into fall, there are back-to-back months of seasonal celebrations that you can order holiday banners for from Kalamazoo Banner Works. Each year, we provide businesses, organizations, and individuals with excellent seasonal banners that present imagery and messages that can bring in holiday cheer. Whatever holiday is your favorite for celebrating, you can find options with Kalamazoo Banner Works.
Our team has developed banner designs for every major holiday, so all throughout fall and winter we have options that allow for the best decoration and advertisements of holiday events and celebrations.
Always eye-catching designs
Whenever you consider getting a holiday banner for your seasonal events, decoration, and more, Kalamazoo Banner Works provides banners that always feature an eye-catching design that is sure to bring maximum attention to what you are advertising. New designs are developed by our team each year, meaning you can either reuse a design that you are a big fan of each year, or you can order a new banner to always ensure a new and exciting look with your banners.
All options that we have available for current and past designs are found on our designs page. Make sure to what size of holiday banner you require before adding an order to your cart so that you can always use your banners as intended!
Choose the right material
When you order your holiday banner, it is important to consider what material your banner is printed on based on what you want from your banner. If you want to use one of our pre-made designs on your banner, we recommend using our marine grade acrylic for your flag, as it can provide great, vibrant colors with the simpler designs that we have designed. If you want to use your own design that requires complex colors or photo-realistic images, then the 22oz. reinforced vinyl banners are a better option.
Each provides standard finishing and options, are weather resistant and fade resistant, and will give a great option of holiday banner for your events this coming holiday season and for holidays into the future.
With great holiday banners for any industry or individual, Kalamazoo Banner Works is your best way to prepare for back-to-back months of celebrations this holiday season. Find great options and start on and order here, or reach out and contact us to learn more about what we can do for you with custom designs, customer service, and more.