Street Banners Prepare Cities for Future Events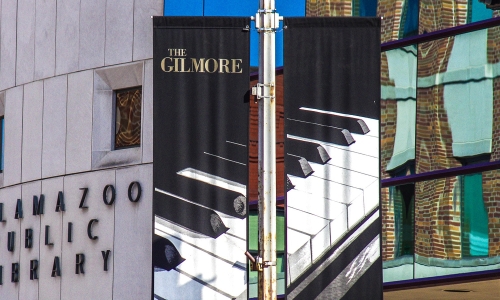 Now that we have started into the New Year, street banners can help cities prepare for any future events by providing an informative and eye-catching design. Although many events were able to finally be held this past summer, some were still pushed back or cancelled due to COVID-related concerns. By including street banners in the decoration for your event before and during the event, you can get people excited about going out and enjoying their time at the event and help to show them what options are available at it.
Festivals, holidays, and more
The street banners that Kalamazoo Banner Works has to offer can be designed and hung up for any event that your city may be celebrating or hosting! Festivals, holidays, special events, and more can all be effectively advertised through the use of street banners in your city. We have created banners of all sizes and colors so that our customers could have the perfect representation for their event. With these designs and custom messaging offered on many of them as well, you can find the perfect way to advertise your event to inform passerby's about when and where it is located, give them a preview about what will be there, and more.
Create a banner that lasts
Because you get to decide on the size, printing style, and more for your banner, Kalamazoo Banner Works can help you to create a banner that will last you through the New Year and for years into the future as well. Our banners are created from materials that are built to stand up against the elements, created specifically for the purpose of being hung outside. And, with a 2-year warranty on our marine grade acrylic and a 1-year warranty on our 22 oz. reinforced vinyl, you can have peace of mind knowing that even in the rare case that something happens to your banner while it is up for your event, you can get it replaced with a fresh one to continue advertising your event.
Kalamazoo Banner Works is the banner provider that uses cutting edge technology to create quality banners to serve the needs of our customers, year-round. If you have future events later in this New Year, you can take advantage of a quality banner with Kalamazoo Banner Works to advertise the event in an eye-catching and informative way. Contact our team to get started on an order or to learn more!