Street Banners Stand Strong in Winter Winds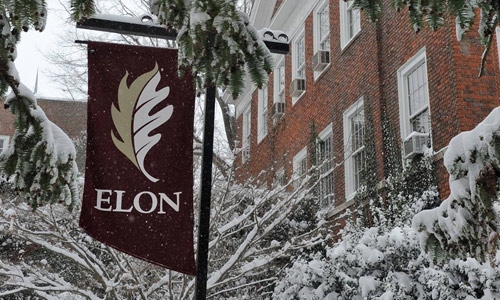 Any street banner that is out for a long period of time in winter is no stranger to harsh winter winds that come with the season. Between these winds, rain, sleet, and snow, there are plenty of natural hazards that street banners face on a daily bases. By providing banners that are professionally crafted and designed to withstand even gale force winds, street banners get messages out even in the worst of it.
With decades of experience in crafting banners made from only the best materials, Kalamazoo Banner Works helps any business, municipality, or individual who wants street banners that stand up against high winds during the wintertime and beyond.
The perfect combination
When street banners are combined with the proper banner hardware, they are put together to function throughout their entire regular lifespan, even when facing high winds. With the right type of banner rod, banner brackets, ties, and more, street banners work for normal situations and won't show signs wear and tear from extreme conditions.
Kalamazoo Banner Works partners with BannerFlex, another Consort brand that manufactures professional banner bracket hardware, to ensure every banner gets the perfect combination of banner and hardware for every customer. We have worked in the banner industry for decades, and our experience has helped us to find the best solutions for hanging banners through strong winter winds each year.
Know the specifics
When the area that you are in faces strong winds every winter, it can be a great benefit to know what exactly your banners are in for in terms of the wind force that they will endure. The type of rod that they are mounted on, the dimensions of the banner, and the wind speed that they face all affect the amount of drag, wind force, and more that they endure each year.
Kalamazoo Banner Works has created a wind force calculator that provides all these to every customer based on our very own banners and banner rods. Our banner rods are specifically designed to work well in high wind conditions, so you can see for yourself what your banners with us will face when they are within them.
With excellent print quality for bold images and hardware to keep them held tight, street banners with Kalamazoo Banner Works provide the best messaging through winter winds and into the future. Contact our team today to order your street banners and get your messaging out.