Take Advantage of Eye-Catching Street Banners for Fall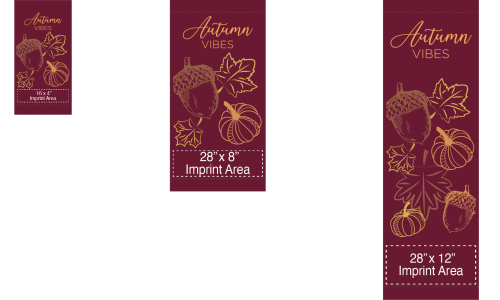 As we continue to make our way into the fall season, make sure that, if you have important dates that you would like advertised, you get eye-catching street banners from Kalamazoo Banner Works before winter is here. Kalamazoo Banner Works is ready to receive all requests that may come in at this time for Halloween banners, Thanksgiving banners, and more. Whatever your fall banner needs are, we will get the concept designed with you and get to printing so you can have the perfect banners when you need them.
Bring more color to fall
Fall may bring with it the wonderful oranges and reds early in the season, but, as we continue toward winter, those colors tend to fade into a muddled brown. As this trend continues, you can keep bringing color to the season through colorful street banners that you hang to get your message out. By designing a banner with Kalamazoo Banner Works, you can craft one that initially fits the changing leaves, but unlike the leaves, will stay that same vibrant color into the future of the season and for years to come.
Strong mounting equipment
Designed to hold strong in even the strongest of wind conditions, the banner hardware from KBW's sister company, BannerFlex, can make certain that your street banners never lose their hold. From wire ties that won't break under tension to the adapters that can help your banner fit onto street poles or walls, you can place a street banner wherever you need and have confidence that it will not lose its grip on that spot. Fall tends to bring some stronger winds with it, but the banner hardware from BannerFlex with the beautiful banners from us at Kalamazoo Banner Works ensure that your setup does not go anywhere all season long.
Crafting banners that have been developed and perfected for over 30 years, Kalamazoo Banner Works can provide you with the best street banners in the business. Contact us today to get yours for the fall season!