Back to School Banner Designs Provide Needed Information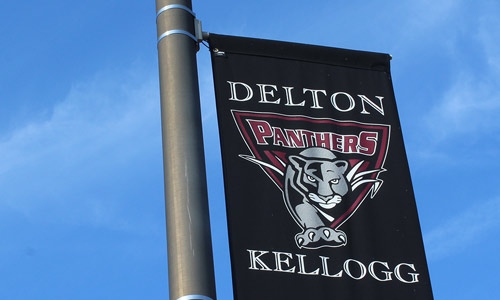 With students returning to classes and learning their way around campuses more, you can provide information through effective banner design to help them stay informed about events, important dates, and more. Whether it's upcoming holidays that students may have off from classes or the date of finals week, there is plenty of information Kalamazoo Banner Works can help you provide to students to ensure that they're getting the most out of their school experience by staying informed.
Keep spirits high
With COVID-19 as a looming threat to anywhere that has large amounts of people, college campuses are naturally a place that may cause students stress when going out and about. With a banner design from Kalamazoo Banner Works, you can spread information students may need about COVID, encourage safe behavior with helpful reminders, or simply fuel their school spirit with cheerful messages to help them enjoy their time, in spite of social distancing.
What you need
The team at Kalamazoo Banner Works has everything you need to craft the perfect banner for your school. From offering design services to assist you in coming up with the perfect design to providing art templates for you to submit your own ideas to be made into a great banner, our team works with you to create the best banners. Capable of printing any color, your message can go out in style in your school's colors, making them not only informative, but on-brand and noticeable as well. Simply contact us to get started on a new design or follow our guidelines for our templates to get started on your new banners.
With professional banner services and quality digital banners ready to be designed, Kalamazoo Banner Works will help your campus get the information out to students that it needs to this new schoolyear. Contact us today to learn more or start on your banner designs!