Templates for Banners
KBW digitally printed light pole banners are generally printed on both sides of either 22-ounce reinforced vinyl or marine acrylic textiles and are the strongest digital vertical light pole banners on the market. Digital imaging has quickly become the preferred method of printing as it provides considerably more design versatility and complexity, especially if your graphic needs demand more colors and more photographic-type images. Please view our digital examples on this site to compare the differences, of vinyl and marine acrylic.
One word of caution with digital banners: we have seen many examples of designers attempting to "get too much" out of a banner by using all the amazing technical options available on the same banner. This leads to "billboard-looking" banners which may not be appropriate for city or retail light poles and are often confusing in message and potentially even "unreadable."
Save time – make sure the file is production-ready before submitting!
Basic information for file preparation is included below. Failure to follow guidelines could result in production delays and art charges. If you have any other questions or specific request, please contact your Sales Representative.
Click Here for a pdf of these specifications for Sunbrella /Sunfield Marine Acrylic
Click Here for a pdf of these specifications for Vinyl
ACCEPTABLE PROGRAMS AND FILE FORMATS
The following programs are utilized. Please save files in native format whenever possible and include any linked files (DO NOT EMBED IMAGES), fonts, etc.
• Adobe Illustrator CC: AI, EPS, PDF
• Adobe InDesign CC: INDD, EPS
• Adobe Photoshop CC: PSD, TIFF, JPG
WE CANNOT ACCEPT THE FOLLOWING:
• Adobe Pagemaker
• Files containing embedded images
• Any file directly downloaded from the internet
• Any Microsoft Office product
• Any file with an unlicensed font
• Any file with an unlicensed logo or image
CREATIVE FEES
The first 4 hours of artistic adjustments are complimentary!
ADDITIONAL CHARGES ARE INCURRED WHEN:
Color or design corrections exceed 4 hours creative time ($50/hour fee applies)
More than one digital hard copy proof is requested ($25/proof plus shipping applies)
Consort is requested to conceptualize and create from scratch ($50/hour fee applies)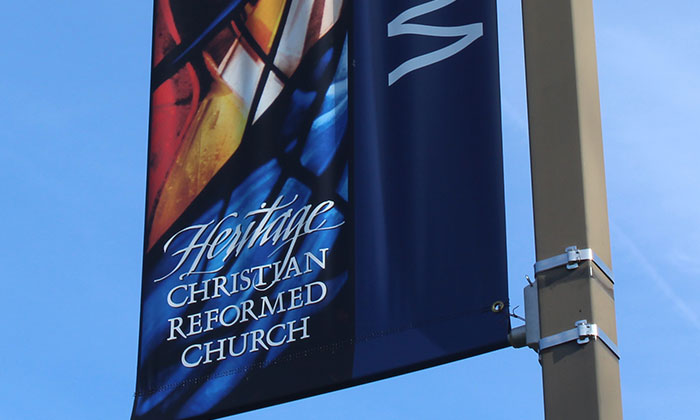 Digital File Preparation
Preferred format: AI, EPS, PDF (Illustrator or Freehand in native format).
DO NOT EMBED IMAGES.
Convert text to outlines to avoid font issues.
Include fonts if they are not converted to outlines.
Include linked files.
 Preferred format: TIFF, JPG, PNG
100dpi @ 100% or a proportional size to final output: (10′ x 10′ banner = 10′ x 10′ image @ 100dpi OR 5′ x 5′ image @ 200dpi OR 2.5′ x 2.5′ image @ 400dpi, etc)
Color resolution varies dramatically between computer monitors.
PMS or CMYK values must be specified.
Include hard copy sample of color.
Unspecified color values will be matched at Consort's discretion.
Request a digital hard copy proof if precise color matching is required. The first proof is complimentary; additional proofs are just $25. Overnight shipping is available at cost.
Design must be proportionate to finished banner size.
The imprint area on stock designs is limited by the design.
Consider hemlines in the design and text placement!
Full bleed are permitted with vinyl media.
Full bleeds prints are NOT POSSIBLE with marine acrylic textiles.
Printed area examples for marine acrylic:

18″x 36″ banner has a printable area of 16″ X 28″ centered.
30″ 60″ banner has a printable area of 28″ x 50″ centered.
30″ x 94″ banner has a printed area of 28″ x 84″ centered.